Annual Summit 2018
The Annual Summit 2018 has passed and was a great success. Please see our follow up, Annual Summit 2019 - Adapting to a new normal and join us for the next Annual Summit 2020. Information to be announced later.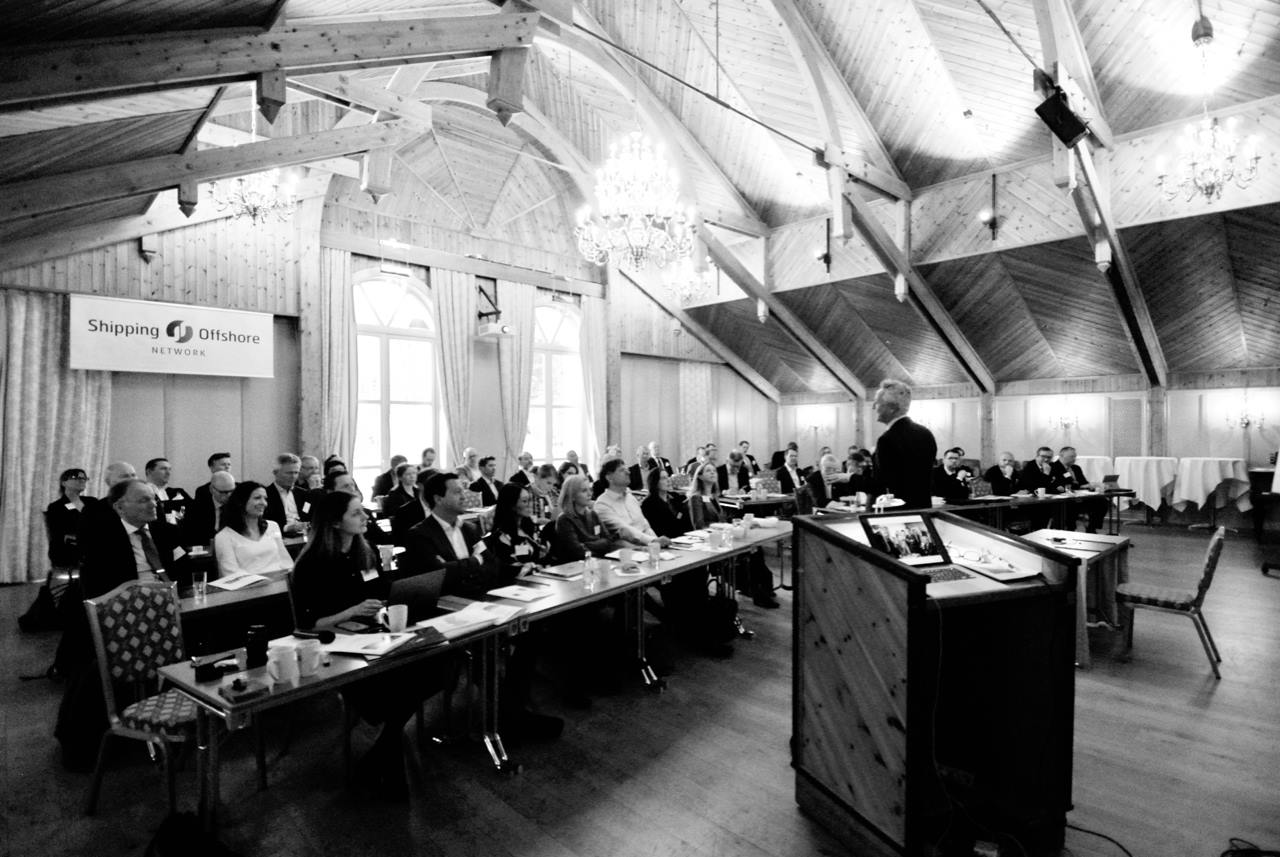 Following the 2015 Annual Summit called "Come Hell or High Water", the 2016 summit called "Restructuring & Survival", and last year's summit called "Consolidation for Sustainable Growth", we this year look at the future and all the complexity and uncertainty that face our industry. We bring you leading speakers from Oslo, Paris, London and New York to discuss topics like geopolitics, macroeconomics, energy, complexity, how to save the oceans, and much more.
Welcome to join our discussions at lovely Losby Gods and meet these great speakers and panelists
:
OPENING SESSION
Opening speaker Jan Eyvin Wang, Wilh. Wilhelmsen:
"We didn't start the fire - it was always burning!"
Ulf Sverdrup, NUPI on geopolitics
Harald Magnus Andreassen, SpareBank1 Markets on macroeconomics
Tae-Yoon Kim, IEA, Paris on Global Energy Outlook 2018
MAIN SESSION ON COMPLEXITY IN DECISION MAKING
Kjartan Bru, DNB Bank on complexity in decision making, and moderator
Helge Hermundsgård, DNV GL, speaker and panelist
Annicken G. Kildahl, Grieg Star, panelist
Thorstein Sunde, Yara International, panelist
Frida Eklöf Monstad, Statoil, panelist
Richard Sjøqvist, BAHR, panelist
Stephen S. Fewster, ING Bank, London, panelist
PRE-DINNER SPEAKER
Sturla Henriksen, UN Global Compact, New York
MARKET UPDATES
Erik Tønne, Clarksons Platou
Mark Williams, Affinity Research LLC, London
CLOSING SPEAKER
Ronald Spithout, Inmarsat Maritime, London
COST AND REGISTRATION:
Price includes all meals, drinks and single room accommodation 1 night at Losby Gods.
Registration is not available at this time.